Welcome to Boyar Research
45 Years of Independent Research
Boyar Research was established in 1975 to provide independent research utilizing a business persons approach to stock market investing. Through our various publications, we provide in-depth reports profiling companies selling below our estimate of their private market value.
Boyar Research takes a company's financial statements, tears them apart and reconstructs them in accordance with economic reality as opposed to generally accepted accounting principles. Boyar Research seeks possible investment opportunities across the market capitalization spectrum and within a diverse range of industries. A large number of the companies featured in our publications are not widely followed by Wall Street. It is interesting to note that since 1975 a significant percentage of the companies profiled in our flagship publication Asset Analysis Focus have been acquired.*
"What sets us apart from others is curiosity and the ability to find these things that are not readily apparent. That's the key."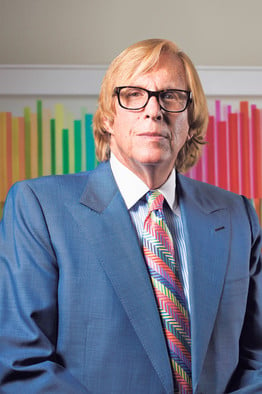 Mark Boyar
Founder
We Provide Research Products to Institutional and Individual Investors
Independent institutional research: You'll get the best of Boyar all year long.
Seven (7) full-length issues per annum
(featuring three in-depth company reports in each issue)
Midyear Opportunity issue
The Forgotten Forty issue
Historical archive of 300+ company reports dating back to 2009
Timely updates throughout the year as relevant news breaks
Access to our team of analysts
Independent investment research for individuals looking to find more value in the market.
12 monthly reports highlighting unique opportunities we've uncovered while creating our institutional research.
Complimentary Boyar Micro Cap Focus report featuring a micro cap we believe to be undervalued (a $2,500 value)
Delivered via Substack
Request a Complimentary Issue
"I used [Boyar Research] for years while running institutional portfolios and have continued to use the service running my family office. I would recommend the service for both institutions or family offices that still believe in the value of stock picking."

Former Mutual Fund Manager | Current Family Office Client






Latest Insights & Media Appearances