Welcome to Boyar Research
Boyar Research:
Independent | In-Depth | Insightful
Since 1975, Boyar Research has been at the forefront of delivering in-depth, independent research on publicly traded U.S. companies across the market capitalization spectrum. Not only is every company we profile selling significantly below our estimate of intrinsic value but they also have an identifiable catalyst for capital appreciation.
Unique Perspective

:

Taking a private equity approach, we identify stocks trading in the public markets significantly below our estimate of what an acquirer would pay for the entire business. From micro-caps to industry giants, our publications often highlight stocks overlooked or misunderstood by Wall Street.

Steadfast Patience

:

In a world swayed by short-termism, our commitment to the long game is unwavering. Barron's celebrated our founder, Mark Boyar, as "the world's most patient investor," and that mindset has been deeply engrained into our firm's DNA.

Diverse Offerings for Subscribers:

Seven annual in-depth research reports

The Midyear Opportunity Issue

The Forgotten Forty

A historical archive of hundreds of reports

Timely market updates

Direct access to our seasoned analyst team

Independence and Incentives Matter

:

Without ties to investment banking or trading revenue, our research is uncompromised and genuine. In an era where unbiased insights are dwindling, Boyar's independent stance remains its strength, allowing us to offer

candid, and often contrary, viewpoints on both industries and individual companies.
"What sets us apart from others is curiosity and the ability to find these things that are not readily apparent. That's the key."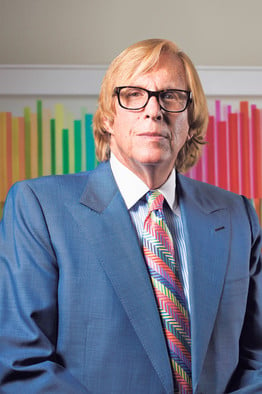 Mark Boyar
Founder
Request a Complimentary Issue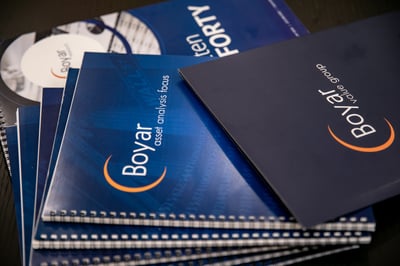 We Provide a Number of Solutions to Assist Our Clients
Our annual subscription to Asset Analysis Focus: You'll get the best of Boyar all year long.
Seven (7) full-length issues per annum
(featuring three in-depth company reports in each issue)
The midyear Fresh Looks issue
The Forgotten Forty issue
Historical archive of 300+ company reports dating back to 2009
Timely updates throughout the year as relevant news breaks
Access to our team of analysts
Annual special issues, and our monthly Opportunity Reports, offer the same depth of research, but without the commitment of a full subscription.
T

he Forgotten Forty

: our best 40 catalysts-driven picks for the year ahead.
Fresh Looks: A mid-year collection of reports on companies we believe to be both timely and attractively priced.

Our Insights on Substack: 12 monthly reports highlighting unique opportunities we've uncovered while conducting our institutional research.
Don't just read! Contact us: Immerse yourself in our world of comprehensive equity research and discover investment opportunities often missed by many. Before you leave, request a sample of our report offerings, and see for yourself the value Boyar brings to the table.
"I used [Boyar Research] for years while running institutional portfolios and have continued to use the service running my family office. I would recommend the service for both institutions or family offices that still believe in the value of stock picking."

Former Mutual Fund Manager | Current Family Office Client






Latest Insights & Media Appearances